-
It's officially Spring! Time to clean out your closets, dust those shelves you always avoid, and brighten up the house. HenHat.com can help you do that.. well brighten up the house anyways. =)
HenHat.com Specializes in unique and high quality floor cushions. How great would these be for Toddlers? They are attractive and come in so many different colors you can actually spruce up your home with them AND make your kids happy!
And not only did I get to review their newest square Pillow Poufs, but I also get to help give away a $100 Gift Certificate to HenHat.com!
All of HenHat.com's pillows are Hand Made in the USA with 100% cotton and stuffed to overflowing!
These are the ones HenHat.com sent to my boys to review!
Awesome!!
~~ size 20 x 20 x 10"
Find the Dinosaur one HERE &
Sports HERE
I absolutely Love the handles! The Chevron and colors are Beautiful.
My kids immediately grabbed one and camped out in front of the Xbox with them. But they love them so much they are no longer just floor pillows! Now they are floor, bed, couch, and travel cushions. The bean bag chairs have been retired lol.
Of course these aren't just for kids. You really have to browse the website (HERE) and see all of the designs available.
You can email info@HenHat.com for special requests, comments, or questions.
They also offer pet beds, throw pillows, and Decorative pillows and covers!
A few of my favorites..
(Besides the ones they sent to Review!)
Like HenHat.com's Facebook page to keep up with new Designs, products, deals, & Giveaways HERE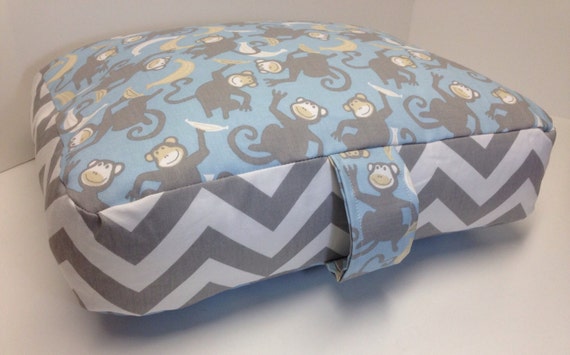 Great for a Baby Shower! Find it HERE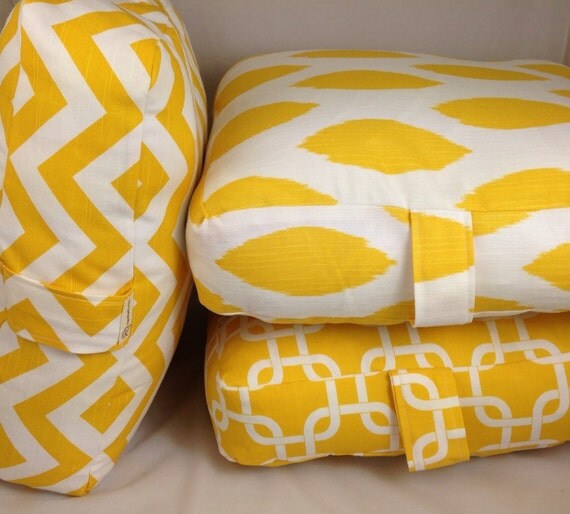 I Love this Beautiful yellow! You can find these HERE
Now use the Rafflecopter widget Below to Enter to win a $100 Gift Certificate to their Etsy Shop! Its easy, but if you are new to these giveaways I have a post to show you how to enter HERE.


Funky, Fun, and Fresh Floor Pillows.
Handmade. One at a time.
Find HenHat.com..
On Pinterest HERE
On Facebook HERE
On Twitter HERE
On Etsy HERE
& Visit their Website HERE
a Rafflecopter giveaway
Giveaway Disclaimer:
Open to the

Continental

US only. Prizes cannot be shipped to PO Boxes.

Winner will be selected by Random.org and be notified by email. Winners have 48 hours to respond before a new winner is selected. Please note that Mommy Needs A Break is not responsible for sponsors that do not fulfill their prizes. I have represented each sponsor with the expectation they will fulfill their prize and in a timely manner. I will contact the sponsor regarding your prize(s). The sponsors, in most cases, are shipping their items to you directly. I will make every effort to assist you obtaining your prize. If there is an issue with a sponsor, please notify the blog you won a prize from within 30 days for assistance, after that we may be unable to assist you.

The product provided for the review was free of charge from the company. The product offered for the giveaway is free of charge; no purchase necessary. My opinions are my own and were not influenced by any form of compensation. Facebook, Twitter, Instagram, Pinterest, and Google+ are in no way associated with this giveaway. By providing your information in this form, you are providing your information to me and me alone.

I do not share or sell information and will use any information only for the purpose of contacting the winner.

Must be 18 or older to enter this Giveaway